ABOUT US
WHY WE ARE HERE
We started Aniviia over four years ago with the intent to design a high performance paddle, at an accessible price. We believe that players of all levels should look, feel and play like a champion without needing to break the bank. We pride ourselves on our attention to detail, upholding uncompromising quality from inception to production. Our mission is to elevate and redefine the way the game of pickleball is viewed, but more importantly, inspire all generations to participate in this emerging sport.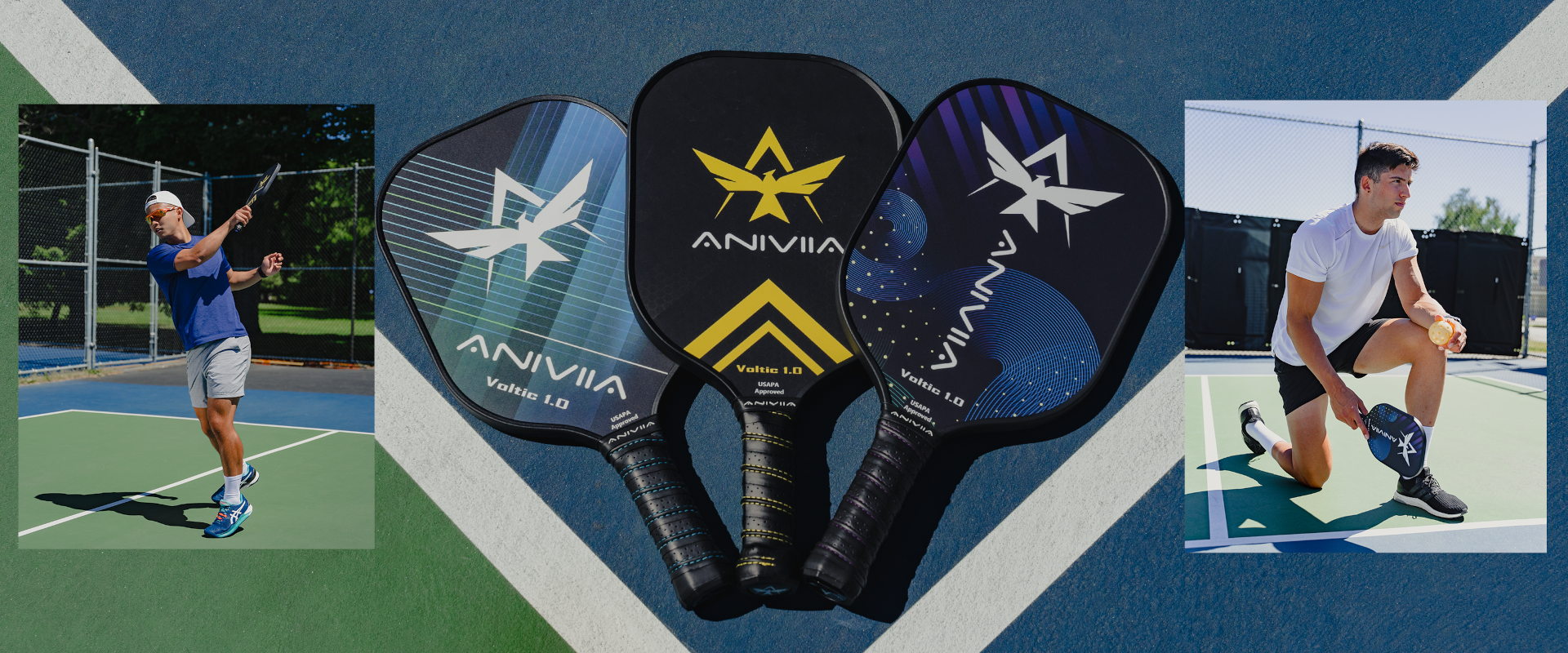 OUR MATERIALS
INTRODUCING JAPAN TORAY T700s
Aniviia takes a modern and innovative approach to the design and construction of our paddle, using top-grade carbon fiber imported from Toray in Japan. All of our paddles are made fully with T700S carbon fibre which is a top-grade standard fibre for high strength and standard modulus. In short, Japan Toray T700S carbon is stronger, lighter, and more durable than the baseline carbon fibre (T300) that is traditionally used. Because of the T700's enhanced key properties of being extra light weight and giving more power, this carbon delivers a swifter return response reaction. This ultimately helps generate greater mobility and flexibility without sacrificing power and precision for you during court play. Note that the durability and rigidity of T700S carbon fibre is precisely why it is widely used in industrial applications, aircraft and high-performance sporting goods.
Durable Edge Guard
Edge guard to protect paddle face from scratches and scuffs during court play, helping to extend the life of the paddle.
Detailed Craftsmanship
Constructed with the highest quality carbon fiber from Toray, optimizing power, balance and control.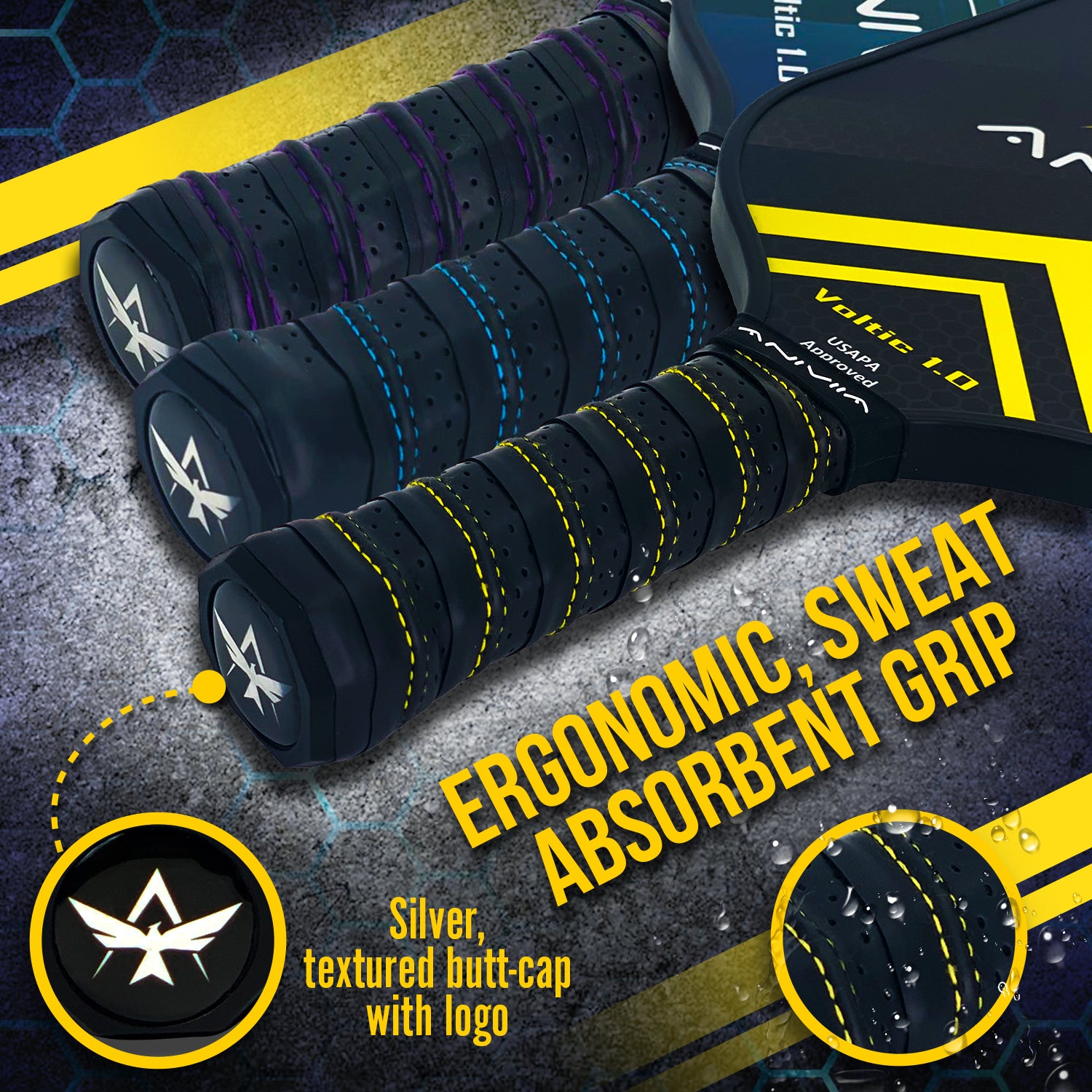 Trendy, modern Design
Leather stitched grip with the bottom of the handle featuring Aniviia's signature pheonix logo design.
WHAT MAKES US DIFFERENT
Our molding method of using epoxy resin and high temperature modelling is carefully optimized to strengthen the bonding between the T700s Carbon fibre surface and PP honeycomb core. According to our lab tests, this method of moulding is more favourable in creating stronger deflection, greater stiffness and rigidity. These characteristics are then optimized for ultra cushion as well as a larger sweet spot. The new Japan Toray carbon fiber that we use is 10% stronger and 10% more deformation resistant than conventional carbon fiber materials, giving our paddle a competitive edge. We also utilize the new UV printing method during the print process which is more durable - as it is scratch and fade-proof, compared to the old water-sticker printing method.
FIND US ON AMAZON
Can't wait and prefer shipping using Amazon Prime? We got you covered.